INTRODUCING PUGLIA
Puglia is Italy's ascendant region, a place where savvy travellers bored or worn down by the crowds of Campania and Tuscany escape for something a bit less frenetic and manicured. Top of the list for prospective newcomers is the food. Puglia's cucina povera is about as earthy as Italian cuisine gets without eating it straight out of the soil. Then there's the exuberant architecture, best summarised by the word 'baroque' and exhibited in all its finery in the glittering 'Florence of the South', Lecce, and its smaller sibling, Gallipoli.
With the longest coastline of any region in mainland Italy, Puglia is larger than many people realise. In the north, the spur of land sticking out into the Adriatic is occupied by the balmy microclimates of the Gargano peninsula, a kind of miniature Amalfi with fewer poseurs. The Italian's boot's 'stiletto' hosts the land of Salento, a dry scrubby region famous for its wines, and bloodthirsty Greek and Turkish history. In between lies the Valle d'Itria, a karstic depression populated by vastly contrasting medieval towns that have little in common apart from their haunting beauty.
Of the larger cities, Brindisi, an erstwhile Roman settlement, is one of the major departure points for Greece (by ferry), while Puglia's largest metropolis, Bari has a university and trendier inclinations.
6 INTERESTING FACTS ABOUT PUGLIA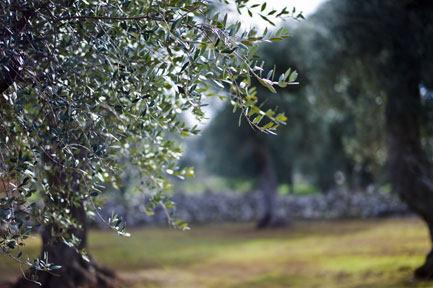 THE FUTURE IS OLIVE
PUGLIA IS HOME TO OVER 50 MILLION OLIVE TREES. MANY OF THEM CENTURIES OLD. PUGLIA NEEDED TO ENACT LAWS TO DETER PEOPLE FROM OTHER PARTS OF ITALY COMING DOWN AND DIGGING UP THOSE VALUABLE OLIVE TREES TO BRING THEM BACK AND PLANT THEM ON THEIR LAND. IT'S NOW ILLEGAL TO DIG UP A TREE FROM PUGLIAN SOIL.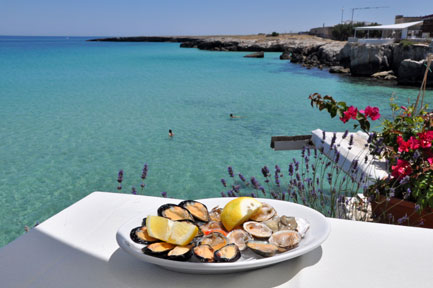 HEALTHY EATING
PUGLIA IS RESPONSIBLE FOR OVER 60% OF THE OLIVE OIL PRODUCED IN ITALY. PUGLIAN CUISINE, A FINE EXAMPLE OF THE HEALTHY MEDITERRANEAN DIET, IS ON THE UNESCO WORLD HERITAGE SITE.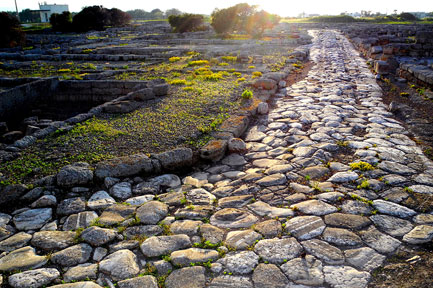 GREEK INFLUENCE
EGNAZIA IS HOME TO ARCHEOLOGICAL RUINS AND A MUSEUM FILLED WITH ARTIFACTS FROM GRAVES OF GREEK AND MESSAPII PEOPLE. THOUGH PUGLIA HAS ITS OWN DIALECT, SEPARATE FROM THE NATIONAL LANGUAGE, THERE ARE STILL SMALL POCKETS, NEAR LECCE THAT SPEAK GREEK, OR GRIKO.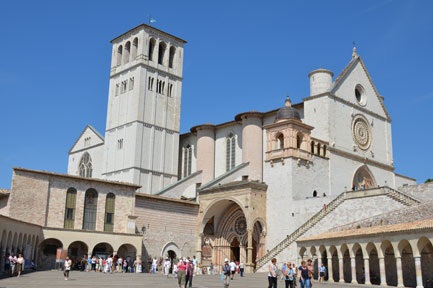 HOME OF FATHER CHRISTMAS
THE BASILICA OF SAINT NICHOLAS IN BARI IS NAMED FOR THE SAINT WHO IS KNOWN AS SANTA CLAUS. THE CHURCH HOLDS A TOMB, WHICH CONTAINS MANY RELICS.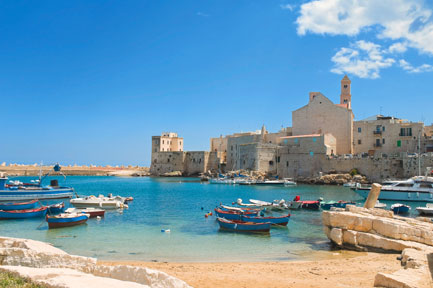 LIFE IS A BEACH
THE REGION HAS 500 MILES OF COASTLINE AND 10 BLUE FLAG BEACHES. AS THE FLATTEST REGION IN ITALY, IT'S A BIKERS PARADISE.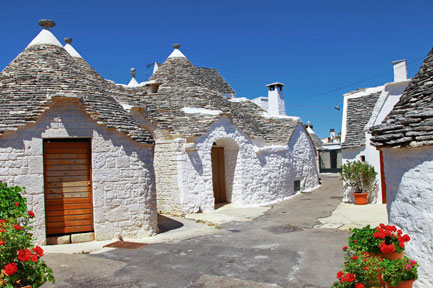 THE TRULY BEAUTIFUL TRULLI
THE TRULLI WILL GRAB YOUR ATTENTION AS YOU TRAVEL THROUGH THE VALLE D'ITRIA – THEY LEND AN ALMOST FAIRY-TALE LIKE ELEMENT TO THIS BEAUTIFUL AREA IN THE HEART OF THE REGION OF PUGLIA.